What We Do
Small Business Analytics Services
We integrate all forms of your data into your business practice so that they provide valuable knowledge and information to help you make better business decisions. In short, using your data and our analysis we support your efforts to compete and win in your business environment.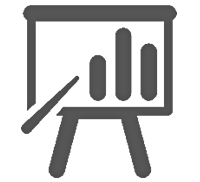 Often when the business problem is not identified well with great precision, the analytic result losses value or relevance. Since our consultants have research PhDs, they apply their research skills in surveying completely the context of the client's decision needs. Half of the problem is solved by framing with great precision the customer's decision problem.
The client and consultant relationship involves trust, and a great deal of trust. We give special care to our customers, especially small enterprise organizations. We know they may have not done analytics before, so we gently guide and plan out for them the sequence of steps to reaching their goal-information that helps them make wise and effective decision. So we use analytics ourselves in finding out how we could best serve their interest knowing that what they are giving to us is confidence in our abilities to win for them.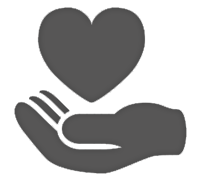 We do pro-bono. We are willing to help the best we can non-profit organizations involved in helping the disadvantaged and the needy in our community. For FREE, if you are a non-profit group contact us but if you are not, then you know that our company has a commitment to be of help to others and not just ourselves. Part of our proceeds go to some organizations helping the weak and unfortunate in our society for example to organizations that help people with disabilities etc.
At Sleekersoft our consultants are technology neutral and we can transfer our knowledge to your existing computational technologies. We do have some favourite tools we work with.
These are tools we are very competent to use: